What is your company's mission statement, and how does it inform what you do?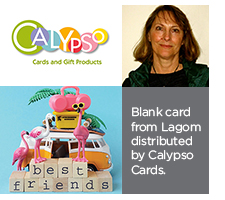 "Our mission statement is to give voice and style to everyone's desire to connect. Of course, style is objective to a large extent, but our style tends to be colorful, contemporary and clean. In our hurried world, connections are overlooked or brushed off in a quick text or email, and it is appreciated when someone makes a personal connection with a card."
– Nicky Burton, Owner, Calypso Cards, a Providence, RI-based publisher and distributor of contemporary greeting cards. 
 
---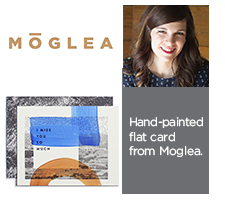 "Moglea's goal is to make artful products that feel intimately one-of-a-kind inside a world of mass-produced product. Our production processes are vital within the creative process, as the explorative nature of production is the driver for the aesthetic of each design."

– Meg Gleason, Co-Creative Director, Moglea, which creates one-of-a-kind cards and gifts in its Iowa-based studio using hand-applied production processes.
 
---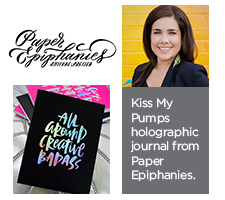 "We are #paperwithattitude. We create products for real people, in life's most real moments, and we think about what you might really want to say. This informs what we do, because we don't play by the rules. We believe that being elegant and being edgy are not mutually exclusive and, sometimes, life needs profanity. We aim to empower everyone, especially women, to say what they want to say and not to feel confined by the rules society makes for them."

– Victoria Venturi, Founder & Chief Operating Officer, Paper Epiphanies, a sassy gift and stationery company based in Southern California.